Owners and Managers
Marla Carter, RN, BSN, Regional Manager of Middle Tennessee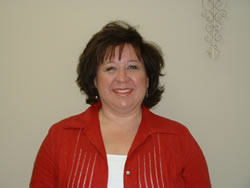 Marla is also a native of West Tennessee. She has 12 years of nursing experience with primary focus in acute care settings. The majority of the last decade was spent in the CCU and MICU at Jackson Madison County Hospital as a staff nurse and nurse manager. In 1998 she moved to Middle Tennessee and was employed at Vanderbilt University Medical Center at the Heart Institute and with Systems Support Services.
In December 2001 she opened the Franklin Branch office and in August 2002 became the Regional Manager of Sitters and More, INC for Middle Tennessee.
She is married with 2 daughters and resides in Franklin, TN.