Elder Care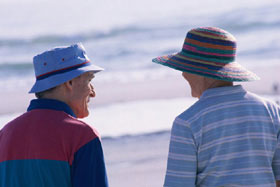 Sitters and More, inc. provides non-medical care to the elderly in the home, nursing home, hospital and assisted living. We are very aware there are many different factors involved in taking care of the elderly and we will consider every one when the RN performs an assessment. With the client and family, Sitters and More will design a package to fit your needs.
We can provide care by the hour with a 6 hour minimum at an affordable rate or we can design a package specific to the need of the client.
We screen all of our employees by asking them to come in to the office for an interview, 3 previous places of employment are verified and 3 personal references are checked. Background checks are performed also.
We believe that the best way to provide quality care is to assess the client's needs and find a local care giver that has the experience needed to provide the best quality care. Supervisory visits are performed by the RN on a regular basis.
We have a large roster of quality care givers that have proven themselves to be dependable, caring and loyal.